Protecting what matters is natural. We can't predict the future but we can help so that things that matter to you the most are protected . Your Family, your health, your income and your home.
We provide bespoke advice which is tailored to your circumstances and needs so that you and your loved ones are covered if the worst were to happen.
For details of the various types of cover available please see below: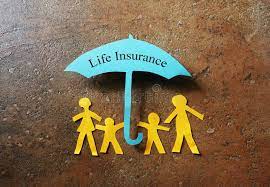 Life Cover
Life cover also known as Life insurance is a policy that protects your loved ones with financial support if you were to die. It usually pays out a cash lumpsum to your loved ones of you die while you were covered by the policy.
Income Protection
Income protection is an insurance policy that pays out if you're unable to work because of injury or illness.
Depending on your needs, you may choose either short term or long-term income protection cover.
Short-term income protection typically covers any lost earnings through illness or injury that leaves you unable to work.
Long-term income protection is better suited for more serious circumstances, which leave you unable to work for a much longer period, usually owing to sickness or injury.
Family Income Benefit
Family income benefit life insurance is a way of securing a regular pay-out for your family when you die
Family income benefit is designed to pay a regular income if you die.
An alternative to level term insurance, family income benefit aims to replace lost income if the person insured dies. Level term insurance pays out a one-off lump sum if the person insured dies. Family income benefit pays a monthly income instead.
Critical Illness Cover
Critical illness cover is a type of life insurance that pays out a tax-free lump sum if you're diagnosed with a condition that's listed on your policy. You can use it however you like. Whether that's to help cover health-related costs, monthly expenses, or lost income while you get better.
Your provider will have a specific list of illnesses that are covered. If you're diagnosed with any of these conditions, your critical illness cover will usually pay out.
Building & Content Insurance
Buildings and contents insurance cover your home in the event of damage caused by extreme weather, fire in the home, water damage or if items in your home were damaged or stolen in a burglary
Private Medical Insurance
Private Medical Insurance (PMI) is designed to cover the cost of private medical treatment for 'acute conditions' that start after your policy begins